It's the 17th....St Patty's Day!! Are you wearing green? You'll get a pinch if you're not!! lol...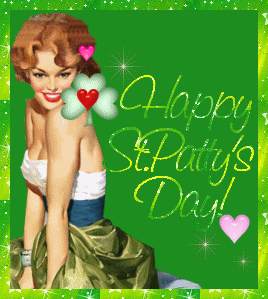 Soon we'll be updating our website!! Hmmm, what will the theme be for our site next? You'll just have to wait and see. :) But for now you can still get that free Lucky Girl Minty Scrub!! Hurry up because as soon as we update our site that special will be gone faster than you can say bit 'o the Irish!
Till later...kisses!